Car Buzz
Discover the 2023 most expensive car in Pakistan with latest Price
Top 4 Expensive Cars in Pakistan:
In 2023, Pakistan proudly presents the three most expensive cars in Pakistan that embody the epitome of luxury, power, and exclusivity. These coveted vehicles are a status symbol and a testament to the cutting-edge engineering and craftsmanship that define automotive excellence.
1. Rolls-Royce Cullinan:
The Rolls-Royce Cullinan symbolizes opulence and grandeur, captivating all with its commanding presence and unmatched luxury. This luxury SUV, priced at PKR 276,244,000, is a testament to Rolls-Royce's commitment to crafting the finest automobiles in the world. Let's dive into the detailed features of this extraordinary vehicle.
Powerful Performance:
The Rolls-Royce Cullinan's heart lies a 6.75L V12 Twin-Turbocharged engine, generating a formidable 600 horsepower and a massive 900 Nm of torque. This powerhouse engine ensures swift acceleration and effortless cruising, making every drive an exhilarating experience.
Top-Speed and Mileage:
At an impressive top speed of 250 KM/H, the Cullinan effortlessly dances along the road, seamlessly harmonizing power and grace in a mesmerizing display. Despite its size and performance capabilities, this luxury SUV surprises with a fuel-efficient mileage of 4-9 KM/L, proving it is more than just a luxury cruiser.
Exquisite Design and Craftsmanship:
Rolls-Royce Cullinan's design is a work of art, combining modernity with the timeless elegance that the brand is renowned for. The iconic Pantheon grille, striking LED headlights, and the Spirit of Ecstasy emblem make a bold statement on the road, turning heads wherever it goes.
Luxurious Interior Comfort:
Step inside the Cullinan, and you'll be greeted with a sanctuary of luxury. With meticulous attention to detail, the interior is a masterful composition of the finest materials, embracing occupants in unparalleled comfort and sheer sophistication. With four-person seating, each passenger is treated to a first-class experience, making every journey an indulgence.
Spacious Cargo Capacity:
Despite its luxurious cabin, the Cullinan doesn't compromise on practicality. It provides ample cargo space, making it perfect for daily and long journeys, effortlessly accommodating luggage and belongings.
Warranty for Peace of Mind:
Owning a Rolls-Royce Cullinan comes with the assurance of a 4-year/50,000-mile warranty, providing customers with peace of mind and reaffirming the brand's commitment to quality and reliability.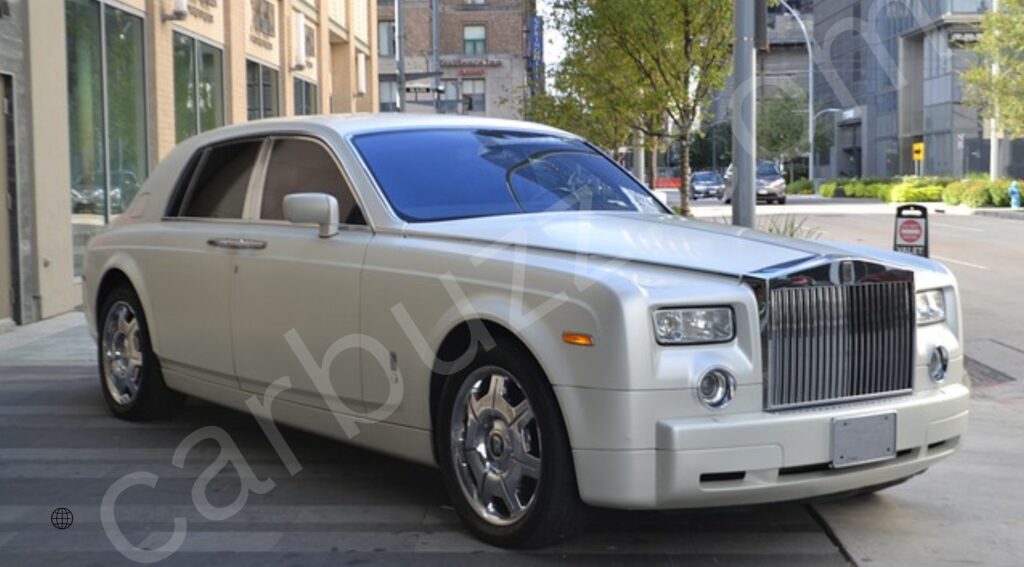 2. Lamborghini Aventador SVJ:
The Lamborghini Aventador SVJ is a supercar that defines the epitome of high-performance automotive engineering. With its aggressive design, blistering speed, and cutting-edge technology, the Aventador SVJ commands attention and admiration on and off the track. Let's delve into the detailed features of this remarkable machine.
Ferocious Performance:
Under the hood, the Lamborghini Aventador SVJ boasts a mighty 6.5L V12 engine that churns out an awe-inspiring 770 horsepower and 720 Nm of torque. With a ferocious burst of energy, the Aventador SVJ catapults from 0 to 100 km/h in just 2.8 seconds, staking its claim among an exclusive league of the world's most blisteringly fast production of Expensive Cars.
Record-Breaking Nürburgring Lap Time:
The Aventador SVJ earned its "SVJ" moniker, which stands for "Superveloce Jota," by setting a blistering lap time of 6 minutes and 44.97 seconds at the Nürburgring Nordschleife, solidifying its position as the fastest production of Expensive Cars to conquer the legendary track.
Aerodynamic Design and Active Aerodynamics:
Every curve and line on the Aventador SVJ serves a purpose, as it was meticulously designed to optimize aerodynamic efficiency and downforce. The car's active aerodynamics system adjusts in real time, providing unmatched stability and agility during high-speed runs and tight corners.
Lamborghini ALA 2.0 Technology:
The Aventador SVJ features Lamborghini's innovative Aerodinamica Lamborghini Attiva (ALA) 2.0 system, which uses electronically controlled flaps to manage airflow and optimize aerodynamics. ALA 2.0 enhances downforce and drag reduction, providing unprecedented levels of performance and control.
Driver-Focused Interior:
Inside the Aventador SVJ, the focus remains on the driver. The cockpit is a perfect blend of luxury and functionality, with racing-inspired seats and a multifunctional steering wheel, putting every control at the driver's fingertips.
Striking Design and Unparalleled Presence:
The Aventador SVJ is a head-turner. Its sharp edges, aggressive lines, and iconic scissor doors ensure it stands out in any crowd, leaving a lasting impression of power and sophistication.
Limited Production:
The Lamborghini Aventador SVJ is not just an extraordinary car but also a rare one. Lamborghini limited its production to maintain its exclusivity and desirability, making owning an Aventador SVJ a truly exceptional privilege.
Price and Warranty:
Owning this pinnacle of automotive excellence comes with an appropriate price tag. The Lamborghini Aventador SVJ is priced at 267,440,000, showcasing its rare and highly sought-after supercar status. It is accompanied by Lamborghini's standard warranty, providing peace of mind for owners who cherish their extraordinary investments.
3. Bentley Flying Spur Mulliner:
The Bentley Flying Spur Mulliner is an exquisite expression of luxury, artistry, and automotive engineering. As the pinnacle of Bentley's craftsmanship and customization, the Flying Spur Mulliner offers unparalleled luxury and refinement. Let's explore the detailed features that make this extraordinary sedan a true masterpiece.
Handcrafted Elegance:
The Bentley Flying Spur Mulliner is a testament to handcrafted excellence. From the moment you lay eyes on its gracefully sculpted body to the touch of the finest materials inside the cabin, every aspect of the car exudes elegance and attention to detail.
Customization at Its Finest:
As a Mulliner model, the Flying Spur offers extensive customization options, allowing customers to personalize every aspect of their car. From bespoke exterior paint choices to sumptuous interior trims, the Mulliner program ensures that each Flying Spur uniquely reflects its owner's tastes and preferences.
Powerful Performance:
Under the bonnet, the Bentley Flying Spur Mulliner houses a potent 6.0L W12 engine, producing an impressive 626 horsepower and 664 lb-ft of torque—the combination of power and refined engineering results in effortless acceleration and a smooth, serene driving experience.
World-Class Comfort:
Step inside the Flying Spur Mulliner, and you'll be embraced by luxurious comfort. The cabin features hand-stitched leather, exquisite wood veneers, and plush seating, creating a serene and sophisticated environment for drivers and passengers.
Cutting-Edge Technology:
While preserving traditional craftsmanship, the Flying Spur Mulliner embraces modern technology seamlessly. The advanced infotainment system, state-of-the-art driver-assistance features, and intuitive controls ensure a connected and safe driving experience.
Rear Seat Luxury:
The Bentley Flying Spur Mulliner pampers its rear passengers with the finest luxury. The rear cabin can be fitted with optional comfort and convenience features, including a multimedia entertainment system, rear-seat massage, and even a refrigerated bottle cooler.
Timeless Design:
Marrying classic Bentley design cues with modern touches, the Flying Spur Mulliner achieves an ageless aesthetic that will gracefully endure the passage of time. Its elegant silhouette and bold grille make an unforgettable statement on any road.
Limited Production:
Like any true masterpiece, the Bentley Flying Spur Mulliner is a limited-production model, ensuring exclusivity and rarity for its fortunate owners.
Price and Warranty:
The Bentley Flying Spur Mulliner, with its bespoke craftsmanship and exquisite features, comes with a fittingly high price tag. It represents a proper investment of 140,000,000 in luxury and automotive artistry. Bentley provides a comprehensive warranty, ensuring peace of mind for those who embark on the exceptional journey of owning this prestigious sedan.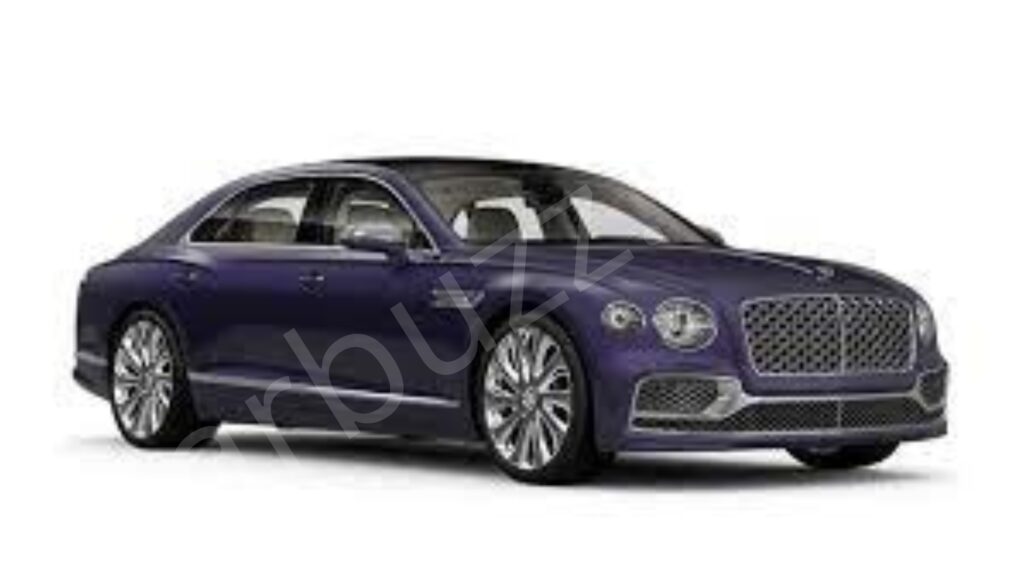 Ferrari 812 Superfast:
The Ferrari 812 Superfast is a breathtaking masterpiece that embodies the essence of automotive artistry and performance. With its ferocious power, lightning-fast speed, and iconic Italian design, the 812 Superfast is a symphony of automotive engineering. Let's delve into the detailed features that make this prancing horse an extraordinary supercar.
V12 Engine: A Potent Powerhouse:
Under the hood, the Ferrari 812 Superfast boasts a magnificent 6.5L naturally aspirated V12 engine. This high-revving masterpiece produces a jaw-dropping 800 horsepower and 718 Nm of torque, making it one of the most powerful road-going Ferraris ever created. The engine's soundtrack is a musical symphony that captivates the senses, echoing Ferrari's legendary racing heritage.
Lightning-Fast Acceleration and Top Speed:
The Ferrari 812 Superfast is a force of nature, unleashing its awe-inspiring power with the speed of a lightning bolt, leaving spectators utterly astonished and captivated. Its blistering performance doesn't stop there; it reaches a top speed of 340 km/h, providing an adrenaline-pumping driving experience that leaves competitors in the dust.
Aerodynamic Design: Form Meets Function:
The aerodynamic design of the 812 Superfast isn't just for show; every curve and line serves a purpose. The car's sleek silhouette, active aero components, and aerodynamic underbody ensure optimal downforce and stability, enabling the driver to harness its full potential on the road or track.
Luxurious Interior: A Cockpit of Elegance:
Step inside the Ferrari 812 Superfast, and you'll be enveloped in a world of luxury and refinement. The driver-centric cockpit features premium materials, handcrafted leather, and state-of-the-art technology. The racing-inspired seats and perfectly placed controls create an immersive driving experience.
Cutting-Edge Technology and Performance Features:
Beyond its exceptional power, the 812 Superfast is equipped with cutting-edge technology. It features a user-friendly infotainment system, advanced driver-assistance features, and various driving modes, allowing the driver to tailor the car's dynamics to their preferences.
Limited Production and Exclusivity:
Like all Ferraris, the 812 Superfast is a rare gem with limited production numbers. Its exclusivity adds to its allure, making it a symbol of prestige and desirability among automotive enthusiasts.
Price and Warranty:
The price of the Ferrari 812 Superfast varies depending on the specific model, customization options, and regional factors. As of 2023, the starting price for a base model of the Ferrari 812 Superfast is approximately $400,000
Read about most popular vehicles