Car Reviews
Updates on the BMW i5 and its price for 2024
BMW i5 is electrifying its executive lineup with the 2024 i5 sedan, filling the gap between the i4 and i7 models. This mid-size electric car aims to balance driving pleasure and luxury, offering two powertrains: a 335-horsepower rear-drive eDrive40 and a 590-horsepower dual-motor M60 xDrive with all-wheel drive. We tested a prototype in France and were impressed by its athleticism and tech features. The i5 faces competition from luxury EVs like the Genesis Electrified G80, Mercedes-Benz EQE, Porsche Taycan, and Tesla Model S.
What's New for 2024?
Arriving in tandem with a fresh iteration of the conventional 5-series fueled by gasoline, the i5 stands as BMW's response for those seeking an electric alternative within the mid-size sedan category. Anticipated to grace BMW showrooms by the close of 2023, the i5 offers a compelling EV option for prospective buyers.
Safety Features:
Anti-lock brakes: Adjusts brake pressure under extreme braking to enable tire rotation, enhancing maneuverability.
Stability control: Modifies engine power and brake application to avert loss of control beyond handling limits.
Front-impact airbags: Engineered to safeguard driver and passenger heads in frontal collisions.
Side impact airbags: Ensures protection of upper body during lateral collisions for front seat occupants.
Overhead airbags: Provides overhead defense during side impacts and rollovers for occupants' safety.
Pretensioners: Automatically cinches seatbelts to optimize collision posture and restraint effectiveness.
Security system: Identifies intrusion and thwarts unauthorized engine ignition without proper key usage.
Interior of BMW i5:
The interior of the BMW i5 mirrors the lavishness and spaciousness of the gasoline-powered 5-series, maintaining an expansive and luxurious atmosphere. Notably, the battery's presence doesn't compromise cabin room, although the trunk space is marginally more conservative than the 5-series. BMW i5 introduces a novel faux-leather upholstery, Veganza, alongside the traditional leather option, while including glass interior controls adding a sophisticated element to the sedan's interior. Optional for the eDrive40 and standard for the M60 xDrive, the front seats offer heating, ventilation, and massage functions.
Sporting a more understated design than the newly released 7-series, the 5-series boasts larger dimensions. With a 3.9-inch increase in overall length, a 1.3-inch more comprehensive profile, a 1.4-inch taller stance, and a 0.8-inch elongated wheelbase now measuring 117.9 inches, the car projects a sense of spaciousness. The extended dash-to-axle ratio, delineated by the substantial distance from the windshield base to the front tire, contributes to its elegant proportions. At the same time, the elongated hood further enhances its commanding presence. The prominent grille, distinctive of BMW's design, graces the front, but it maintains a more moderate size than the 7-series, and it avoids the exaggerated styling seen on the 4-series and M3/M4 models.
Pricing:
For those prioritizing maximum range, the eDrive40 variant will offer a slightly longer journey compared to the performance-focused M60 trim. However, as driving enthusiasts, we willingly exchange a small portion of range for the added horsepower and enhanced cornering prowess.
Price: 24,994,141 PKR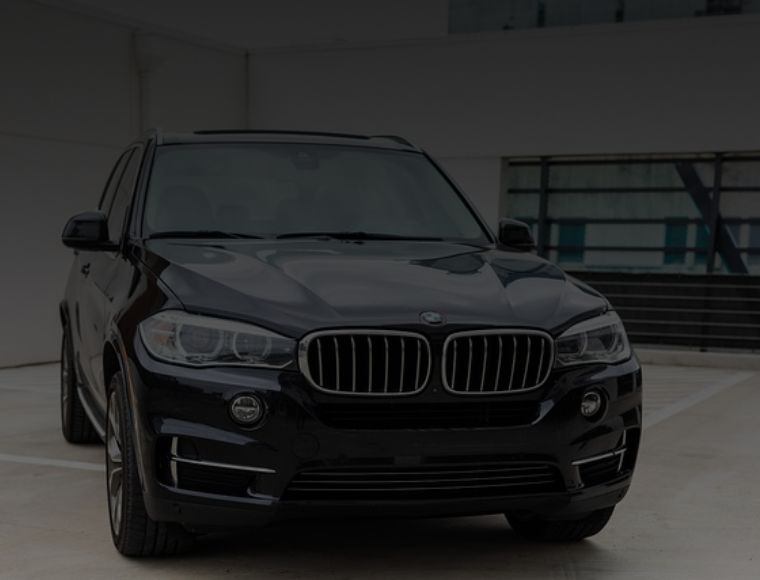 PRICE RANGE OF BMW i5:
| | |
| --- | --- |
| NEW CAR PRICE | 24,994,141 PKR |
| OLD CAR PRICE | 3,590,000 PKR |
Charging and Battery Life:
Beneath the i5's floorboards rests an 84.3-kWh battery pack, providing the eDrive40 model with a 295-mile range between charges, while the dual-motor M60 model offers an estimated 256-mile range. The battery can swiftly charge from 10 to 80 per cent in 30 minutes via DC fast-charging stations and comes with three years of complimentary 30-minute charging sessions at Electrify America charging stations for every new i5.
Fuel Economy:
The EPA has not provided official fuel economy ratings for the 2024 i5. Once the opportunity arises, we will conduct our standard 75-mph highway fuel economy test on the 5-series model and subsequently update this article with the test outcomes. You can refer to the EPA's official website for comprehensive details regarding the fuel efficiency of the 5-series.
Standard Equipments:
Standard Equipment for the BMW i5 includes:
LED headlights
Power-folding heated side mirrors
Panoramic sunroof
Power-adjustable front seats with memory
Heated front seats
Dual-zone automatic climate control
Ambient interior lighting
12.3-inch digital instrument cluster
14.9-inch infotainment touchscreen
Apple CarPlay and Android Auto integration
Wireless charging pad
Navigation system
Forward collision warning
Automatic emergency braking
Lane departure warning
Blind-spot monitoring
Rear cross-traffic alert
Parking sensors (front and rear)
Rearview camera
Read More about BMW i4: technical updates and 2023 price
Warranty and Maintenance Coverage:
The i5 aligns with BMW's standard warranty offerings for its electric models, encompassing a four years or 50,000 miles coverage and extended protection for electric vehicle components. In addition, every new BMW is accompanied by a three-year complimentary maintenance plan.
The provided coverage includes:
A limited warranty spanning four years or 50,000 miles.
A powertrain warranty lasting four years or 50,000 miles.
A contract for EV components extends for eight years or 100,000 miles.
Complimentary maintenance coverage for three years or 36,000 miles.
BMW i5 Colors:
Alpine White
Black Sapphire
Tanzanite Blue
Fire Red
Malachite Green
Frozen Portimao Blue
Brooklyn Grey
Oxide Grey